Main Info
Our tours can be set or flexible, please email us and your wish is our command.
The gin, cheese, choc & wine tour are an excellent way to see the Yarra Valley in your own time with an expansive flavour choice. Four Pillars is the crown jewel of the Australian gin scene. Try some navy strength gin if you dare or even their delicious shiraz gin. Furthermore your group will also visit some wonderful boutique cellar doors. If you like we can always head to the local dairy or chocolate factory for some samples.
This private wine tour is available to book 7 days a week and we can pick up anywhere in Melbourne metro or Yarra Valley area. Please see below for all inclusions, pricing and itineraries.
Here is what is included for this tour.
Departure
Flexible pick up and drop off locations Melbourne or Yarra Valley.
Departure Time
Pick up 9.30 or 10am (City) or 10.45am (Yarra Valley area).
Return Time
Approx. 5:30pm (City) or 4.45pm (Yarra Valley area).
Included

Pick up and return in the Yarra Valley from any address. Or with additional fee from Melbourne metro areas.
Tasting paddles at the world renowned Four Pillars distillery.
One course winery lunch with glass of estate wine
Tasting fees at up to 2 boutique cellar doors or the cold stream dairy or chocolaterie and ice creamery.
Expert & entertaining local guide/host
Premium vehicle transport

Itinerary

Please scroll down this page to see the tour itinerary.

Pricing

2 people – $249 per person
3 people – $220 per person
4 people – $210 per person
5+ people – Please enquire for a quote

Pick Up & Returns

– $0 – Yarra Valley area or Lilydale train station – complimentary pick up/return
– $60 – Within 30km of Healesville, pick up/return
– $140 – City or Melbourne metro, pick up/return
(all pick up/returns can be customized locations, please advise us of your preferred address).
Itinerary
9.30am Pick up City or 10.15am Pick up Yarra Valley (both flexible if needed).
10.30am First on the day is at the beautiful Helen and Joeys estate. Majestic views and unicorns, HJ's is never a let down and offers an impressive array of diverse almost hipster like wines.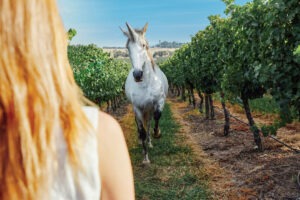 11.45am Time for our lunch venue of the day and you will have a choice between two options
First option - Steels Gate Wines offer a refined upper class lunch with sit down wine tasting and glass of estate wine to enjoy.
Second options - Coldstream Brewery offers a pub style feed with options ranging from pizza to parma. As a part of our package we can also give you the option for one beverage of beer or cider. A glass of wine or the popular tasting paddle
Two or three course options available at either lunch venue (additional courses at a fee).
1.30pm Local dairy or winery for tastings (your choice what one you want to visit). The Coldstream dairy is a small boutique venue with all cheese made on site. For your choice of winery visit either Yering Farm or Helens Hill.
2.30pm Now is the moment you have all been waiting for Four Pillars gin distillery. Enjoy a tasting paddle each at the venue. Each paddle samples three of their award winning gins. They are the rare dry, bloody shiraz and navy strength. Also enjoy a fever tree tonic or soda water to mix in.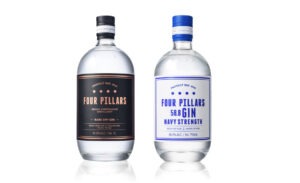 3.30pm A quick stop at the Yarra Valley chocolaterie is possible if we have time on the day :)
4.30pm Unfortunately at this time its the end of your Yarra Valley private tour. We will start the journey back to your return address.
4.45pm Drop off Yarra Valley address or latest
5.30pm Drop of City/Metro area address (Can be earlier if needed, just let us know).