We are back for another round of top fives here in the world famous Yarra Valley wine region. We truly get front row access to amazing produce here in the valley. At Evergreen winery tours we dig deep into what the valley offers and really understand the choices here for our clients. Since the company was started in 2001 we have completed over 2000 individual tours right here in the Yarra Valley. This means we have extensive access and knowledge to what makes our clients tick.
Lets proceed
In this humble article we will dig into a prominent player on the world scene of wine, Pinot Noir. Pinot has spent much of its life just being associated with one region in the world which is Burgundy, France. Like any wine variety they travel abroad and if its grows someone will plant it. The Yarra Valley has the perfect environment to grow this delicious light style red wine. We are a cool climate region and the valley is full of rich iron based soil. Pinot noir t is a more labour intensive effort for wine makers but its worth it for them. Where chardonnay is planted and lives a free life with little interference from winemakers, Pinot creates complex issues if it wants to start trouble. But that enough of dancing around the subject here lets recommend some top tier Pinot's for you.
1. Pimpenrel Vineyards – 2017 Pinot Noir One
Pimpernel is the secret supreme leader in these parts and the whole world is slowly finding out. I would have to describe them as the leader in Yarra Valley pinot noir's. When all cylinders are firing they produce four pinots per vintage, one, two, three and four. Though the later two are rare and amazing the always available one and two are staples. The pinot noir two is epic and worthy to many with its bold, bigger flavor its second best to us. The pinot noir one to us is the savour of all pinot in the Yarra Valley. With its light style and pure elegance there is no match out here on offer. This fine wine is also complemented by the fact it retails at $55 per bottle. Pimpernel pinot noir one cannot be beaten for flavour or value its unstoppable and our number one pick.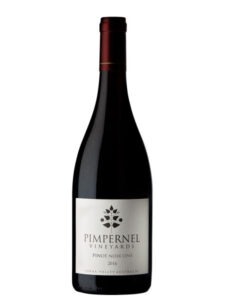 Our rating 9.8/10
This wine retails for $55 per bottle.
Check it out here – https://pimpernelvineyards.com.au/product/2017-pinot-noir-one/
2. Helens Hill –

2017 First Light SCR Pinot Noir
Planted in 1980 from cuttings from the famous Clos Vougeot vineyard in Burgundy, France.
Here lays a single vineyard stand out with Helens Hills beautiful pinot noir. Its flavour profile is dark strawberry and deep cherry with some cheeky hints of spice.
Our rating 8/10
This wine retails for $60 per bottle.
Check it out here – https://www.helenshill.com.au/product/Helen-s-Hill-2017-First-Light-SCR-Pinot-Noir
3. Steels Gate Wines – 2019 Pinot Noir
Similar in style to their 2016 this vintage is a perfect beverage for a night on the wine. Its has the tastes of cherry and strawberry full of power and finesse from french oak barrel. The team at Steels Gate hand pick this wine and that extra care and choice of grapes creates a delicious outcome. With only 4500 bottles produced this will become scarce before we know it.
Our rating 8.2/10
This wine retails for $35 per bottle.
Check it out here – https://steelsgate.com.au/shop/red-wine/2019-pinot-noir-estate-blend/
4. Stefani Estate – 2018 Yarra Valley Pinot Noir ' The View'.
There is a theme with pinot noir and its tasting flavors, cherry hints are in mean pinot's out here. The Stefani estate pinot noir has hints of sour cherries, Christmas pudding cake and donut cinnamon. This pinot is rich in flavour filling your taste buds with pure pinot joy. This wine can be cellar for 10 years but as we say, good luck holding it that long.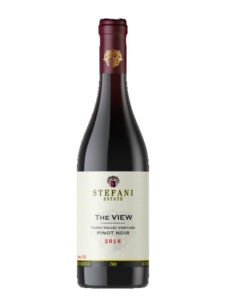 Our rating 8/10
This wine retails for $69 per bottle.
Check it out here – https://stefaniwines.com.au/product/2018-yarra-valley-pinot-noir-the-view/
5. Payton & Jones – 2019 VV Pinot Noir
Payton and Jones is the new player in the Yarra Valley. They are kinda hipster but kind of local down legends that could be 90s grunge fans. Who they are is not the main reason we drink their wine is. Here is the most straight forward, drink now wine on this list. At $27 a bottle with minimal sulphates this wine will not disappointing. The grapes are gown on 20 year old vines at a 90m elevation. Grown in silty clay loam over brown clay which is infused with iron and mud stone soil. Perhaps a hardy soil base gives this pinot that classic earthy smell and slight spice bite.
Our rating 7.5/10
This wine retails for $27 per bottle.
In summary
I hope you enjoyed our low key humble opinion of some of the Yarra Valley's finest pinot noir. Wine is always a personal experience and when you taste on tour with us just feel those feels. Wine does not judge and thank goodness cause what would it say about us after a big night. Please use this list as a guideline and tell us where you would like to visit on your next tour. Feel free to message us for any additional information at Evergreen winery tours in the yarra valley.
Your Yarra Valley private tour experience awaits you.