Evergreen winery tours top 5 cellar door choices in the Yarra Valley.
We are very fortunate to visit many wineries in the Yarra Valley on our tours and show our clients the best wines and experiences on offer. Consistently touring the valley for years we have compiled a list of the best boutique cellar doors to visit in our beautiful region. Our rating system will take in to consideration the quality of the wines, the venue design and most importantly the experience with the venue whilst tasting. The following tasting venues are true stand outs, to list in a wine region the boasts over 70 cellar doors. Specifically lets get to it and narrow down your tasting choices for your next tour in the Yarra Valley experience.
5. Helen's Hill Winery – Our Rating – 8/10
At the gateway of the Yarra Valley driving from the city towards the town of Coldstream is Helen's Hill winery. The warmth of the crew that work he radiates as you enter the impressive glass layered cellar door tasting area. The tasting view is unique as you can view down on the barrel hall whilst conducting your tasting. Wines on offer at Helen's Hill include Sparkling, Chardonnay, Rose, Pinot Noir, Shiraz, Syrah and Cabernet Sauvignon. Therefor the all round experience is genuine and relaxing at HH. We love great wine and service and these guys do not disappoint.
Website – https://www.helenshill.com.au/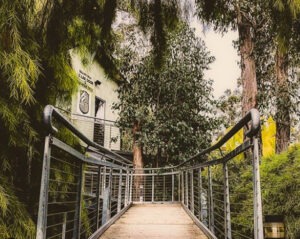 4. Steels Gate Wines – Our Rating – 8.3/10
One of the newest players in the Yarra Valley wine game, Brad and Matt have come in vino guns blazing. Taking over from long term owners in 2012 the two lads have been barrelling up a storm. Their range includes Blanc De Blancs, Pinot Noir rose, Chadoneey, reisling (hard to find in the Yarra Valley), Graciano, Bastardo, Pinot, Cabernet and Shiraz. Plus a few more in the works, both lads are always optimizing what they have but also look to offer unique style wines going forward. Furthermore their Nagambie vineyard and their Yarra Valley vineyard, cellar door and fantastic restaurant Steels Gate are not be be missed. in addition this our preferred lunch venue on tours the head chef grows many vegetables in the garden onsite for the courses served up, we love it.
Website – https://steelsgate.com.au/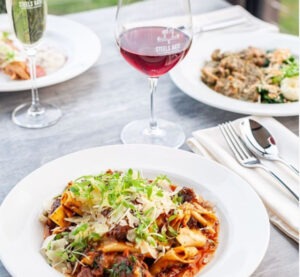 3. Pimpernel Vineyard – Our Rating – 8.7/10
This super cute boutique winery is tucked in just behind Rochford wines. Including a 16 acre vineyard the team here hand pick, foot stomp and dry grow their vines. They have amazing wine making techniques plus they have the original vineyard manager from Yarra Yering as their head wine maker, for this reason making Pimpernel a special place to visit.
Pimpernel vineyard seems to have all our guests agreeing "this is the best wine ive ever had". I've got to point out a personally favourite selection of wine they do, which is their Pinot Noir range. Pinot 1 and Pinot 2 are available yearly, Pinot 3 and 4 are only made in perfect years which makes them rare. The Pinot 1 is a light style wine to drink, I would say its their most elegant Pinot. The Pinot 2 is a far more bold wine with bigger body of flavour with a very subtle tannin. Pimpernel also offer up Chardonnay, Cheyenne Blanc, Rose, Syrah and their creatively named Grouch.
A unique name
The Grouch wine is named after a local gentlemen that dealt with Pimpernels head wine maker Damian. Grouch was the style in which this gentlemen acted towards to the winemaker whilst creating the wine. So like any creative wine maker he turned this mans attitude in a wine name, we enjoy this creation a lot. Pimpernel only sell to a few top end Melbourne restaurants, with the remaining wines sold via cellar door. In conclusion the cellar door is simple, the service is excellent and in particular the wines are outstanding.
Website – https://pimpernelvineyards.com.au/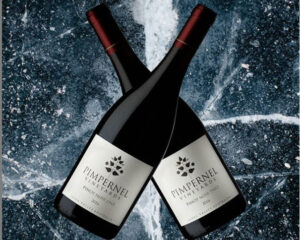 2. Payton & Jones – Our Rating – 9.2/10
Troy Jones and Behn Payton are some very legitimate locals that we really enjoy visiting. These two gentlemen were raised in the Yarra Valley town of Healesville. Staying loyal to Healesville this is where they have now set up the Payton and Jones cellar door. Located just across the road from the legendary Four Pillars gin distillery. The P&J team is a family business with a superior focus on tasty wines. Their wine range includes enjoyable drink now Pinor Noir, Sangroives and Chardonnay. They also offer a single vineyard style range that includes their international recognised Major Kong (Syrah style) and Leuconoe Sangiovese wine that has 4 different years of the Sangiovese blended into one wine every year. Staying true to this they will be adding more years, as a result they are aiming for a 10 year blend.
Some street art vibes
The staff here are super friendly and knowledgeable, wines have minimal sulphates which is hard to find here. Furthermore what makes the cellar door really stand out besides the wines and staff, are the amazing street art style murals planted on walls around the venue. For example they enlisted top Melbourne based street artists to create unique and powerful art here. Consequently Payton and Jones is becoming a top stop for many people visiting the Yarra Valley thus we rate them very highly.
Website – https://paytenandjoneswine.com.au/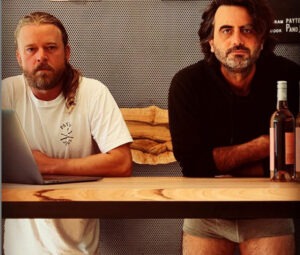 1. Yileena Park – Our Rating – 9.8/10
A venue that stood up to the tragic Black Saturday bush fires and won! Yileena Park survived by a lucky wind change. This fire was rushing towards the property and vineyard with immense speed. By the grace of good luck the fire went around their vineyard and missed their cellar door by 6 feet, very amazing. Yileena Park offer a unique experience being the only venue in the Yarrra Valley to offer, smoked small goods, meats and wine tastings. The wines on offer here are Chardonnay, Pinot Blanc, Rose, Merlot, Cabernet Merlot, Cabernet Sauvignon and Topaque fortified wine.
In truth its the little things
Yileena Parks exclusive topaque wine is nicely matched with an imported Stilton blue cheese from the UK which is super delicious. To explain first you taste the cheese by itself, then you sip the Topaque, then you taste the cheese again and it tastes like caramel. Just one fun aspect with a visit to Yileena Park winery. Animals lovers will also enjoy a chance to feed the donkeys Poppy and Freckles (an excellent chance for a selfie). In other words love YP for it unmatched intimate service, unique ages wines and amazing food options.
Website – https://yileenapark.com.au/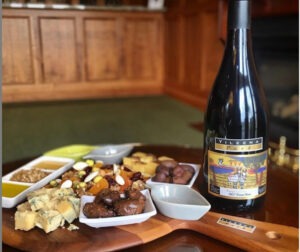 Book a tour with us today.