About Evergreen Winery Tours
Evergreen Winery Tours was founded by Geoff Cooper in January, 2001. He was extremely passionate about his home, Yarra Valley, and wanted people to be able to experience its full potential so he came up with the idea of hosting private tours. At this point no other company was offering any experience like this.
For many years Geoff ran the company sharing his local knowledge and showing off the picturesque scenery, breathtaking views and gorgeous wineries. In 2019, Geoff was ready to focus on his writing career so he sold his company to fellow Yarra Valley local Beau. Beau has since grown the company, adding exciting new tours and experiences. However, Evergreen has maintained the same exceptional standard. We take pride in taking our wonderful clients from Australia and worldwide on stunning, professional tours of the Yarra Valley.
We are incredibly proud of where we live and love nothing more than to show it off. We have designed our tours to suit everyone with customisable experiences that take you to a variety of locations including wineries, breweries, distilleries, chocolateries and so much more. No matter the occasion or size of your group, we can create the perfect experience for you. You can have complete control of how you'd like your tour to go or if you'd rather you can sit back, relax and let our expert team take care of it all for you. Reach out to us today to start planning your dream tour of the Yarra Valley!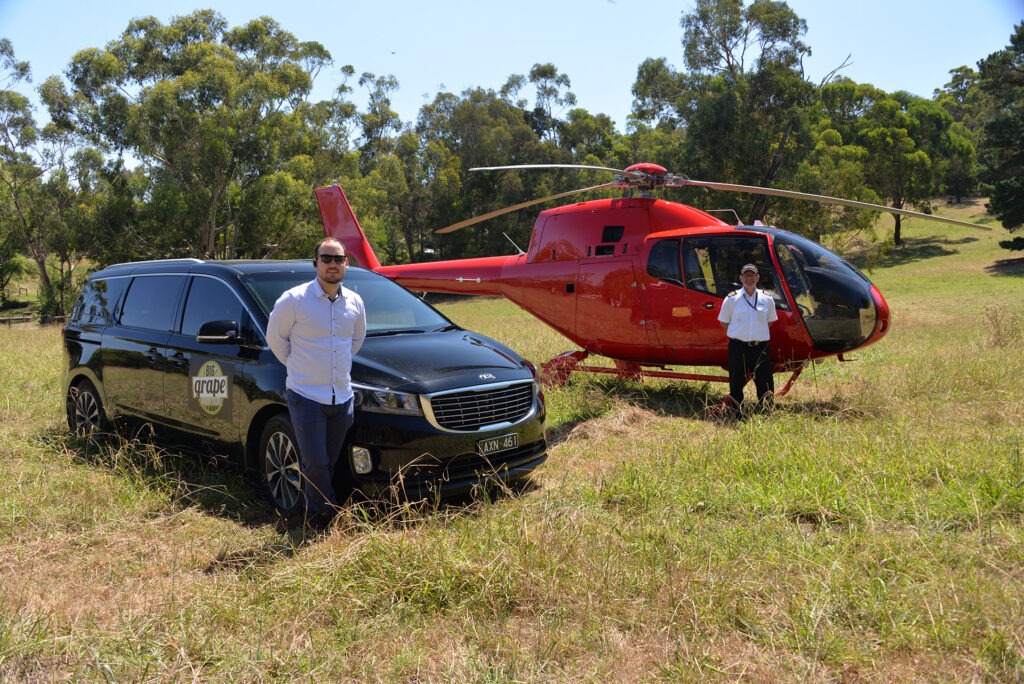 Had a great time with Beau our guide for the day. Very friendly operation and very easy going. We had an itinerary we wanted to go for and Beau was able to expand that with "wild" cards places to stop and enjoy. Smooth all the way. It was free and easy and we all had a great time.
We thoroughly enjoyed our private winery tour. Beau, our guide for the day and owner of the company, made sure to find out what kind of wine we liked and disliked and what we wanted to see. He even agreed to make some big changes to our tour on the fly. For example, since we had already visited two Australian wildlife parks, there was no need to see the one in Healesville, so we swapped out that activity for lunch at Dominique Portet Winery, which was delicious.

I highly recommend Yarra Valley Private Wine Tours (Evergreen Winery Tours).
My husband and I recently had the great pleasure of participating in a private tour with Yarra Valley Private Winery Tours in July 2019. I had done quite a bit of research prior to our trip to Australia and decided that a private tour was the way we wanted to go.

We had an incredibly positive experience from the beginning, despite the 14 hour time difference between Australia and Canada Beau's replies were very prompt, polite and informative....
Meet our exceptional Evergreen team !
Our friendly team at Evergreen Winery Tours are all locals who are passionate about where they live and want to share this spectacular part of Australia with you. You might recognise a couple of names in our team. After 18 years of running Evergreen, our founder Geoff still runs the occasional tour dazzling guests with his expert knowledge. Our current director Beau also doubles as a driver, taking you to some of the most beautiful parts of the Valley. We love to hear from you, so get in touch today to start planning the perfect tour of the Yarra Valley.

The team is expansive at Evergreen Winery Tours but here are some of our regular and amazing team of tour guides/hosts.
The day Evergreen Winery Tours swapped hands from Geoff to Beau.